The Encinitas Acupuncture & Massage Center
Integrative Care In Downtown Encinitas Since 1987
Our services include Acupuncture, Massage Therapy, Naturopathic Care, Chiropractic, and Licensed Psychological Counseling.
Meet Our Therapists & Practitioners
Meet Our Therapists and Holistic Practitioners
Our group of experienced and dedicated professionals have been providing high quality and personalized alternative health care to the Encinitas community for over 25 years.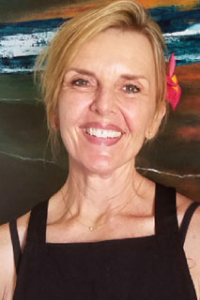 Krista Thomas
Massage Therapist
I have been massage therapist since 1984 and here at Encinitas Acupuncture Massage almost as long.
My style of massage at this point in my career is very eclectic as I tailor your needs into the massage.
I love my work and look forward to working with you for your health and well being.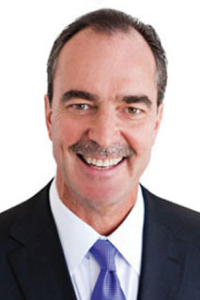 Wesley Boyce, L.Ac.
Acupuncture
Wesley Boyce has been in private practice since 1987. He uses a combination of Acupuncture, Therapeutic Bodywork, Whole Food Nutrition, Physical Therapy, and Chinese Medicine to treat many conditions. Wesley specializes in the treatment of all sorts of musculoskeletal disorders, including neck, shoulder, back, hip, and leg pain.
For more information, go to www.BoyceAcupuncture website.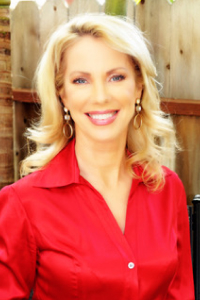 Lisa Davis, L.Ac.
California Licensed Acupuncturist 1991
NCCAOM National Board-Certified Acupuncturist™ 1991
Craniosacral Therapist – CST1, CST2, SER 1, SER 2 1986-1990
Massage Therapist – IPSB 1988
Lisa M. Davis L.Ac. is a licensed professional, for 30 years practicing acupuncture, Craniosacral therapy (CST), massage therapy, and offers Chinese herbal medicine, nutritional support, and lifestyle counseling.
In her 30 years of practice, Lisa has experience in treating and relieving pain syndromes of the head, neck, shoulder, hip, back and joints as well as other conditions using her multiple modality approach. Lisa's treatment style is gentle and nurturing and she specializes in reducing her client's stress, anxiety and discomfort. Her approach is integrative, compassionate and she believes in supporting her client's physical, mental and emotional wellbeing.
For more information go to www.vibrantlivinginharmony.com.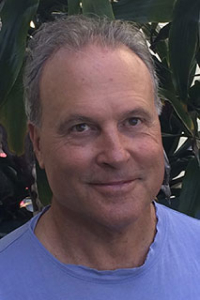 Matt Szymczak, L.Ac.
Acupuncture
Matt Szymczak has been in practice as an Acupuncturist for 29 years.  He specializes in orthopedic injury care in addition to the exercise modalities of Tai Chi, Chi Kung and Pilates.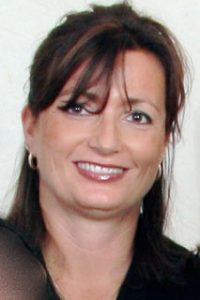 Christiane Stefanoff, L.Ac.
California Licensed Acupuncturist 1995
DACM- Doctorate of Acupuncture and Chinese Medicine 2019
NCCAOM- National Board Certified Acupuncturist 2020
With over 27 years experience, Christiane can help you resolve pain and dysfunction of the neck, back, hip, and shoulders. She specializes in working with women to relieve symptoms and causes of pre-menstrual and menopausal discomfort. She especially loves to support your fertility journey through the stages of conception, pregnancy and birth.
As an Acupuncturist, She combines Acupuncture, massage, herbal medicine, nutrition and lifestyle recommendations to achieve her client's desired results. Christiane brings experience, understanding and compassion to your healing journey.
Learn more at: vibrantlivingacupunctureandwellness.com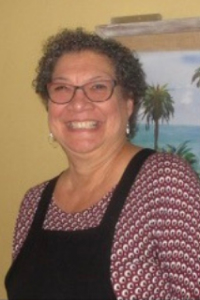 Francine Chandler L.M.T
Licensed Massage Therapist
Hi… I'm Francine Chandler, but almost everyone calls me Frannie. I have been doing massage therapy here at the center for about 33 years.  My favorite way to work with clients is to blend the modalities of sports massage, tragger work and deep tissue massage to fit each client's individual need. I also love to give pregnancy massages! I use essential oils, heat packs, and healing herbal plasters during my sessions as well. Seeing my clients feel better and watching their healing progress, gives me great personal satisfaction! Come book a session with me soon!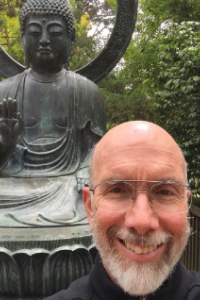 Mark Haskins
Acupuncturist and Massage Therapist
Mark began his healing work 45 years ago after a sudden and profound spiritual awakening triggered insight into healing. Practicing energy-healing and massage over the next 16 years, he started treating patients with acupuncture, nutritional and herbal medicine after moving here to our location 26 years ago.
Mark's focus is on relieving your pain and suffering as quickly as possible. He integrates acupuncture with electrostimulation and cupping, streching and energy healing. His bodywork mixes sports and deep-tissue massage and traditional Asian medical Tui Na techniques for fast relief of your tension and pain. He will suggest herbs, supplements and dietary changes to bring your mind, emotions and body back into balance.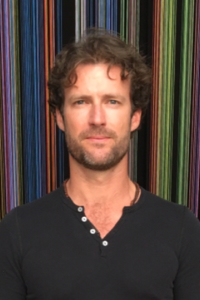 Jean-Christophe Haskell LAC
Licensed Acupuncturist and Licensed Massage Practitioner
Sundays, Tuesday-Thursday
Jean-Christophe Haskell, Licensed Acupuncturist and Licensed Massage Practitioner, received his degree from Emperor's College of Oriental Medicine in Santa Monica and is currently deepening his studies of Neijing Medicine with Dr. Edward Neal at the Xinglin Institute. Jean's life was forever transformed in 2005 when he met his Mentor and friend Dr. Thomas Parker, a Jungian analyst and lifelong Yogi. It was through Dr. Parker's guidance and friendship that Jean was inspired to further pursue a lifelong career in the therapeutic arts.
He has been providing massage therapy to North County since 2010 and has been continuously teaching yoga classes and workshops throughout local studios since 2006.
Jean-Christophe helps his clients achieve optimal levels of physical health, mental wellbeing and harmony by tending to their unique needs. He sees each session as an opportunity to heal, awaken and transform.
Learn more at: polestaracupuncture.com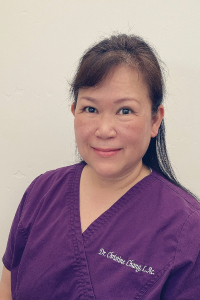 Dr. Christine Change
NCCAOM Board Certified Acupuncturist
Dr. Chang's godfather was the last in the prestigious line of direct students to Dr. Sun Si Miao (Tang Dynasty). One of her TCM teachers was trained by the doctor of an Emperor (Qing Dynasty). She traveled the world for a decade conducting business in international trading before settling into her true calling "bringing Traditional Chinese Medicine from the United States into the world."
Dr. Chang's teaching and practicing are focused on pain management, geriatric health care, women's health and internal medicine by using diet, food nutrition and herbal formulas to maintain a healthy mind and body, by teaching continuing education
classes to practitioners and giving public education awareness.
The education, experience, and legacy she brings provide a formidable bridge between
Traditional Chinese medical practices and the modern Western medical field in the
United States and global health care system.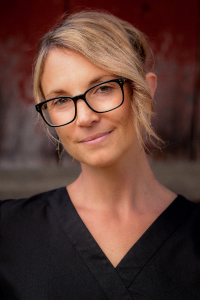 Andrea Arteaga
Doctor of Chinese Medicine
Andrea Arteaga is a doctor of Chinese medicine with over 18 years combined experience in therapeutic bodywork, herbal medicine and acupuncture. As a contractor with the Department of Defense, Andrea treated active duty service members for the Pain Management Department at Naval Medical Center San Diego. In 2021 she returned to private practice and started Elemental Acupuncture & Aesthetics, specializing in cosmetic acupuncture and holistic beauty techniques including microneedling, facial gua sha and red light therapy. Dr. Andrea combines spa treatment rituals based on traditional Chinese medicine and Ayurvedic techniques with evidence-based protocols designed specifically to relax, inspire and empower the whole person for beauty that radiates from the inside-out.
While not in clinic, Dr. Andrea can be found riding her Tennessee Walking Horse in the hills of Elfin Forest or walking the streets of Leucadia listening to podcasts. She is excited to be part of the team at Encinitas Acupuncture and Massage and grateful for the support and encouragement from her clients, who have become friends and teachers over the years.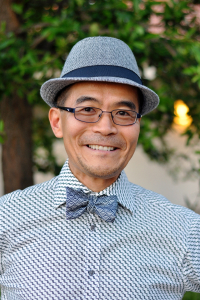 Dr. Kim Kelly
Naturopathic Doctor
Dr. Kim Kelly graduated from Bastyr University in 2001 and is a licensed Naturopathic doctor in the state of California. Growing up on a farm in Northern Minnesota is where he first had experience in the healing power of nature. This was further fostered when he was getting his Master's of Public Health (MPH in Epidemiology) at the University of Minnesota. Upon graduation with his MPH he he enrolled at Bastyr University in Seattle, WA.
Dr. Kelly has been in practice for 20 years, which includes his three years with Dr. Dietrich Klinghardt, MD, PhD and four years with Sabre Sciences. He has also completed his advanced certification in Nutrigenomics Counseling (through 3X4Genetics.com). His specialties are helping patients with: Adrenal fatigue, hypothyroidism, hormonal issues in men and women (menopause, andropause, PMS, etc.), musculoskeletal pain and gastrointestinal issues.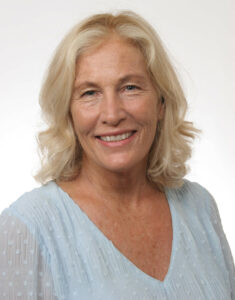 Dr Nancy North
Chiropractor
Dr Nancy North has been in practice for over 40 years and has recently located to Encinitas. Dr. North knows what it is like to have illness and injury disrupt your life. She specializes in fixing ailments quickly and efficiently whenever possible utilizing a broad base of mechanical knowledge of how the body functions and how this effects the kinetics of movement and the healing process.
For more info on Dr. North's interesting career and athletic accomplishments along with health conditions she can address, please see web page www.northchiropractic.com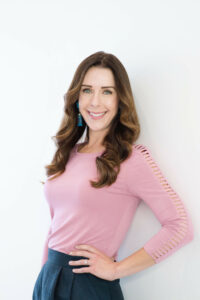 Katie Winter
Nutritionist
Katie is a Degreed Clinical Nutritionist who believes that one-size-fits-all approaches do not consider patients' unique nutritional biochemistry. Katie works with patients using an integrative whole-food approach. She assesses each patient's nutritional imbalances and designs simple and precise prevention, treatment and intervention programs incorporating diet, exercise, nutritional supplementation recommendations and therapeutic and detoxification programs.
Katie specializes in brain health, mental health, autoimmune conditions, insulin resistance and food intolerances.
Questions? We have answers
Send us a message and we will get back to you shortly.